Ukraine war: Taking steps to tackle the mental scars of conflict
May 19, 2023  –"When you go to bed you see it; the comrades I lost, how I pulled them out with no limbs, how they died in my arms.
"This will stay with us for the rest of our lives."
There is a darkness etched across Dmytro's eyes – the eyes of a soldier recently returned from the front line.
After 15 months of fighting in the Donetsk region, Dmytro tightly holds his wife Tetiana's hand in a recovery centre in north-eastern Ukraine.
She travelled 600 miles (966km) to this innocuous collection of buildings in the Kharkiv region after Dmytro was granted a week off.
Last year, around 2,000 troops came here for counselling and physiotherapy. Organisers admit this is just respite, not rehabilitation. Most head back to the front.
Staff at the centre say Ukraine is trying to keep its soldiers well enough to "stand until the end".
"We'll suffer the consequences for the rest of our lives," says Dmytro as his eyes moisten.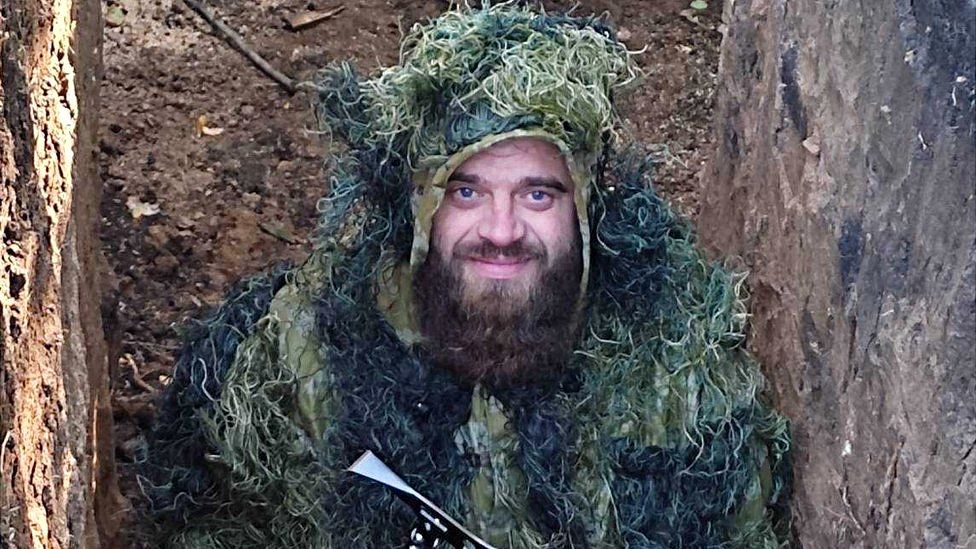 Dmytro has promised to not shave his beard until the war is over. Its length reflects the 400-plus days since Russia's full-scale invasion.
Tetiana thinks her husband is different beyond his appearance, too.
"He has changed a lot," she says. "He has proved he's capable of many things; protecting us and standing up for Ukraine. He's shown he can do a lot."
We chat to Pavlo, who is taking a break from being a drone pilot, in the leafy gardens. He struggles to sleep.
"Sometimes, you don't know what to talk about with old friends because old interests change," he says. "I don't want to share all that I've seen with them.
"I am no longer interested in things we used to have in common. Something has changed, even snapped."
Pavlo's role means he is a target, and exposed to horrors most don't have to witness.