Ukraine war: Eight people dead as Russian missiles hit cities
April 28, 2023  -BBC News –Russian air strikes have hit cities across Ukraine, including the capital Kyiv, killing at least eight people.
Six people died and nine were taken to hospital in the central city of Uman after missiles hit residential buildings, officials said.
And a woman and her three-year-old daughter were killed in the city of Dnipro, according to the local mayor.
There were also explosions in the cities of Kremenchuk and Poltava, according to the Interfax news agency.
The head of the Kyiv city military administration said this was the first Russian missile attack on the capital in 51 days.
There are no immediate reports of civilian casualties in the capital.
Twenty-one out of 23 missiles and two attack drones were shot down by Ukraine's air defence system, officials said in a Telegram post.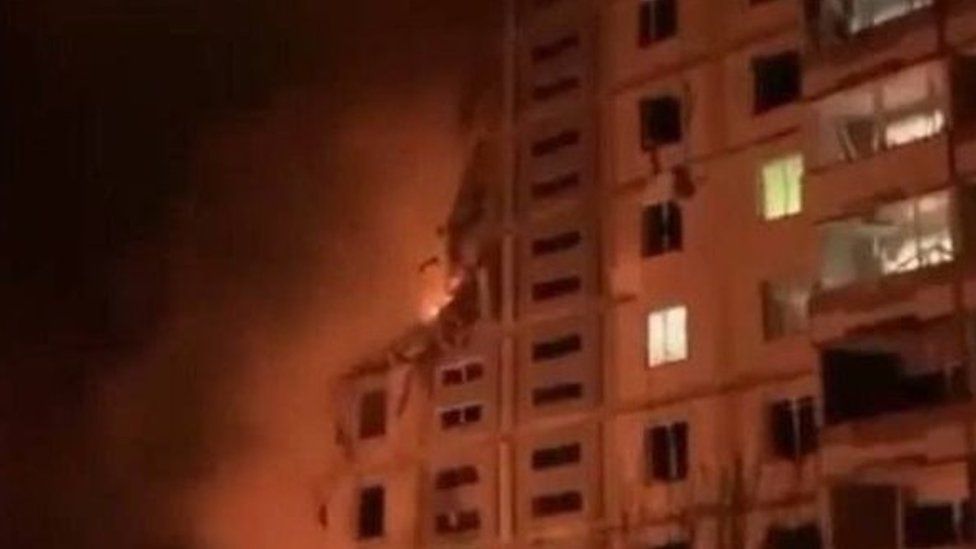 A video posted to Telegram by Ukraine's State Border Service showed a badly damaged apartment building in Uman after the strikes.
The attacks come as Ukrainian forces are believed to be preparing for a military offensive with new equipment, including tanks, supplied by Western allies.
Russia has struggled to make headway in a winter offensive including a 10-month battle for control of the strategically important city of Bakhmut.