Strictly's Amy Dowden reveals breast cancer diagnosis
May 24, 2023  –Strictly dancer Amy Dowden has revealed she has been diagnosed with grade three breast cancer.
The 32-year-old was diagnosed last week after checking more often following a charity trek for the disease.
Already a campaigner for awareness for Crohn's Disease, Amy said she hoped sharing her diagnosis would help others and herself in her recovery.
"If I can try and turn this negative into a positive, it's going to help me get through this."
Amy, from Caerphilly, who became a Strictly Come Dancing professional 2017, shared her interview with Hello! magazine on Instagram, telling her 328,000 followers of her diagnosis.
Strictly's Amy Dowden: 'I was seen as a risk'
'I don't look sick, but this doesn't mean I'm ok'
Presenter Sarah Beeny given all-clear from cancer
She said: "Hey all, I've got some news which isn't easy to share. I've recently been diagnosed with breast cancer but I'm determined to get back on that dancefloor before you know it. Welsh love Amy."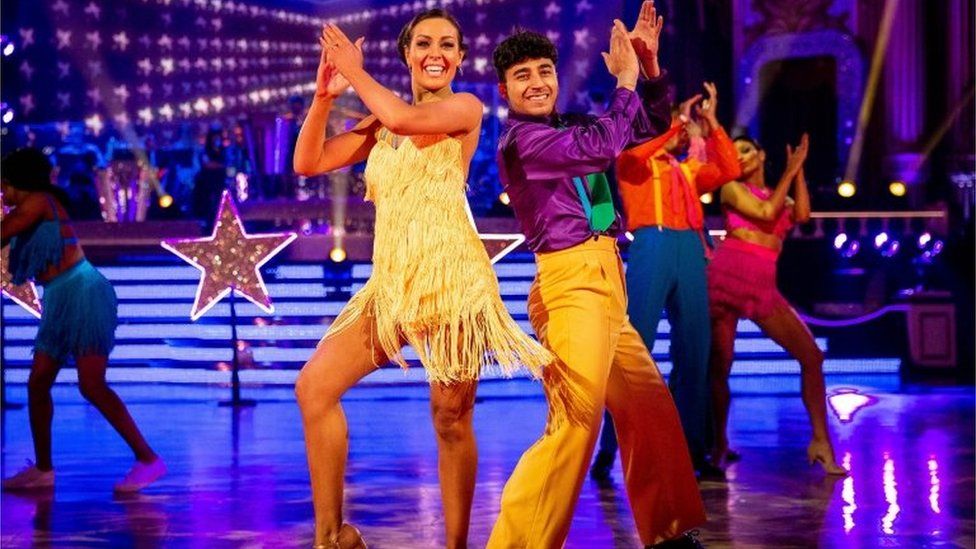 Amy is already an active campaigner for Crohn's Disease and ambassador for Crohn's & Colitis UK.
"I've been through quite a lot in my life and this is another hurdle," Amy told Hello! magazine.
"But if I'm positive and strong, I've got a really good chance of getting back out on the dancefloor as soon as possible.
"With what I've done for Crohn's, I want to do the same here," said Amy, who made a BBC documentary, Strictly Amy: Crohn's and Me, to help raise awareness of the chronic disease.
"You just don't ever think it's going to happen to you," she said.
"I hadn't thought it was possible to get breast cancer at my age. My mum has had breast cancer, but she had it at a later age, in her 50s."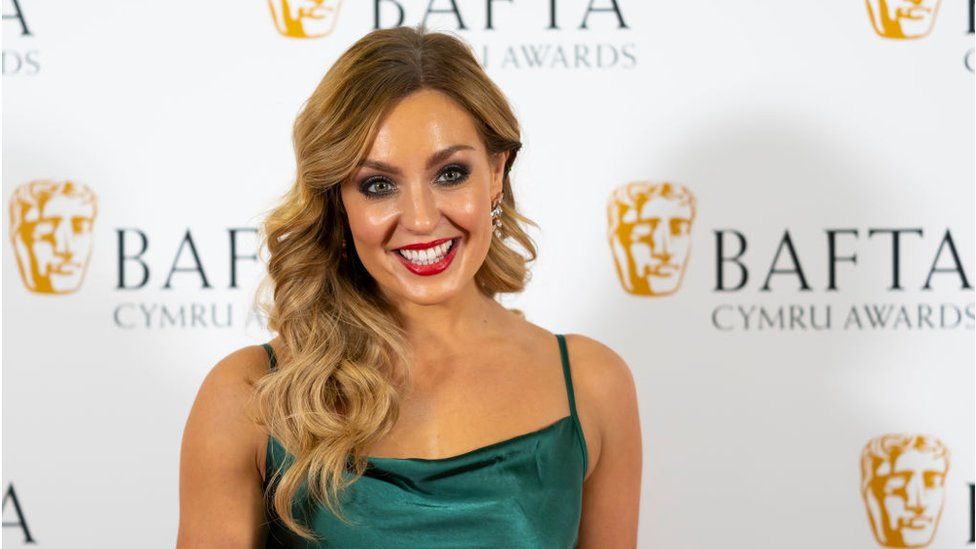 Amy discovered the lump in April, a day before she was due to fly on her honeymoon to the Maldives with husband Ben.
"I was in the shower and I felt this hard lump in my right breast," said Amy.
"I was in shock. I checked again. I thought: 'Right, it could just be period-related, or so many things. I decided I was going to keep an eye on it for a few weeks."
She said on holiday however she was putting lotion on every day and could feel it more.
Worried the stress would flare up her Crohn's, she went straight to the doctors when she was home.
After an emergency referral from her GP, she said "everything happened so fast" and was told she would need someone with her for the results.
She said one of her first thoughts was how long it would take her to get back on the dancefloor.
Amy is still waiting to hear more before she is given a full treatment plan but said it will definitely include surgery.
What is grade three cancer?
Cancer is separated into different grades depending on how quickly it is developing, according to the NHS, whereas staging is used to indicate how far it has spread.
Grade three means the cancer cells look abnormal and may grow or spread more aggressively. But Amy does not yet have information on her cancer's stage.