Philadelphia shooting: Suspect charged with killing five
July 5, 2023   –A suspect has been charged with five counts of murder after a mass shooting in Philadelphia on Monday, according to the local district attorney.
Kimbrady Carriker, 40, was also charged with attempted murder and carrying a firearm without a licence.
Five people – including a 15-year-old boy – were killed and two were wounded in south-western Philadelphia.
The suspect, who was not required to enter a plea during Wednesday's court appearance, is being held without bail.
"Public safety is clearly an issue. There are no set conditions to ensure the safety of the community," Judge Naomi Williams said during the hearing.
Wearing a bullet-proof vest and carrying an AR-15-style rifle, a handgun, a police scanner and ammunition, the suspect appeared to fire randomly along several blocks of Philadelphia's Kingsessing neighbourhood on Monday night.
Officers ultimately arrested Mr Carriker after chasing him on foot, and found an additional handgun in his possession.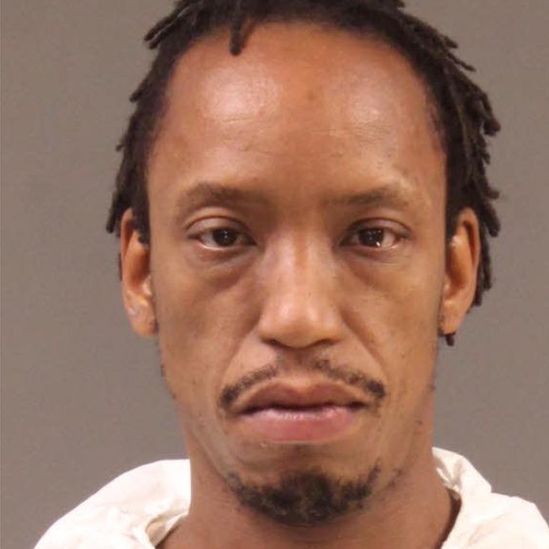 The suspect has no known connection to those killed. Authorities have identified the victims as Daujan Brown, 15; Lashyd Merritt, 20; Ralph Moralis, 59; Dymir Stanton, 29; and Joseph Wamah Jr, 31.
At a press conference, Wamah's twin sister Josephine described him as "a kind soul" and passionate artist who "was like a second father to me".
"It's hard to wake up from this," she said. "I don't understand how someone could do that to my brother."
Two children, including a two-year-old, were also shot in Monday night's attack.
Philadelphia District Attorney Larry Krasner told reporters Mr Carriker had a prior gun-related misdemeanour charge but was in legal possession of his firearm. The unfired handgun he owned, however, was of the untraceable 'ghost gun' variety, Mr Krasner said.
He told CNN the shooting was a "random, premeditated deliberate killing carried out with an assault rifle. This was someone who set out to kill strangers, which of course has become way too common in the United States."
Investigators from Mr Krasner's office said the suspect was "exhibiting abnormal behaviour" observed by those living with him, including wearing a bullet-proof vest at home.
"They thought he was getting more and more agitated as the days were passing, and their way of dealing with it was just to avoid and not interfere with him, even though they all live in the same house," said Assistant District Attorney Joanne Pescatore. But she was not assigning blame to them, she added.
The numbers behind the rise in mass shootings
He counts shootings. He no longer remembers names
How gun violence is reshaping American lives
In sum, Mr Carriker is facing five counts of murder, five counts of attempted murder, 10 counts of assault, 10 counts of recklessly endangering another person and four counts of weapons charges, according to the District Attorney's office.
Mr Carriker's next court date is scheduled for 24 July.
Philadelphia's mass shooting came just a day after two people died and 28 were injured – about half of them children – in a shooting in Baltimore, Maryland. Police there are still searching for multiple suspects who opened fire during an annual community gathering.
And late on Monday, a shooting in Fort Worth, Texas, after a local 4 July festival left at least three people dead and eight others wounded.