NHS to try out Alzheimer's disease blood tests
November 9, 2023  –A study to assess whether blood tests could help diagnose people with very early Alzheimer's disease, is being launched by the NHS.
Spotting the condition much sooner would mean people could have more support and new treatments to slow the disease, say experts.
The five-year project has £5m funding from the People's Postcode Lottery.
Currently, there is no single test for Alzheimer's, and patients can wait years for a diagnosis.
A blood test would not be able to rule in or out Alzheimer's 100% of the time, but might be a cheap and easy way to help doctors spot which patients have hidden physical signs of the disease, years before telltale symptoms appear.
There are lots of different ones in development around the world – some are already used in private clinics in the US.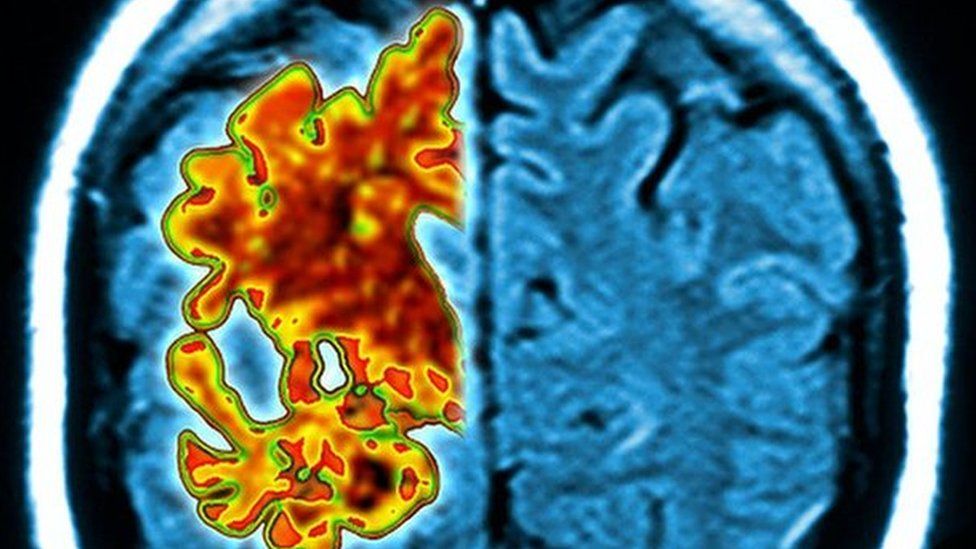 They look for traces of brain proteins that have leaked into the bloodstream.
These proteins, such as tau and amyloid, start to build up in the brain a decade or more before people develop memory loss and confusion.
New Alzheimer's drugs, such as donanemab and lecanemab, can clear some of that brain build-up.
New drugs for Alzheimer's hailed as turning point
How common is early dementia?
Dementia lifestyle changes that could lower your risk
Help and support for people living with dementia
Most amyloid-lowering drug trials so far involve people with advanced disease, and many researchers believe that by the time symptoms set in, the window of opportunity for preventing cognitive decline may have passed already.
The drugs might be more effective earlier on, in people who have amyloid build-up but do not have symptoms yet, which is why a blood test could be really useful.
Fiona Carragher, from the Alzheimer's Society, said: "Nearly four in 10 people in the UK who have dementia have not received a diagnosis. We also know that those who do have a diagnosis have often waited many months, sometimes years, to receive it.
"This means thousands of families are stuck in limbo, trying to manage symptoms and plan for the future without access to the vital care and support that a diagnosis can bring.
"New drugs targeting early-stage Alzheimer's disease are just around the corner, but without a diagnosis, people simply won't be able to access them if they are approved."
Having a measurable biomarker for the disease would provide a way to monitor how well new treatments work too.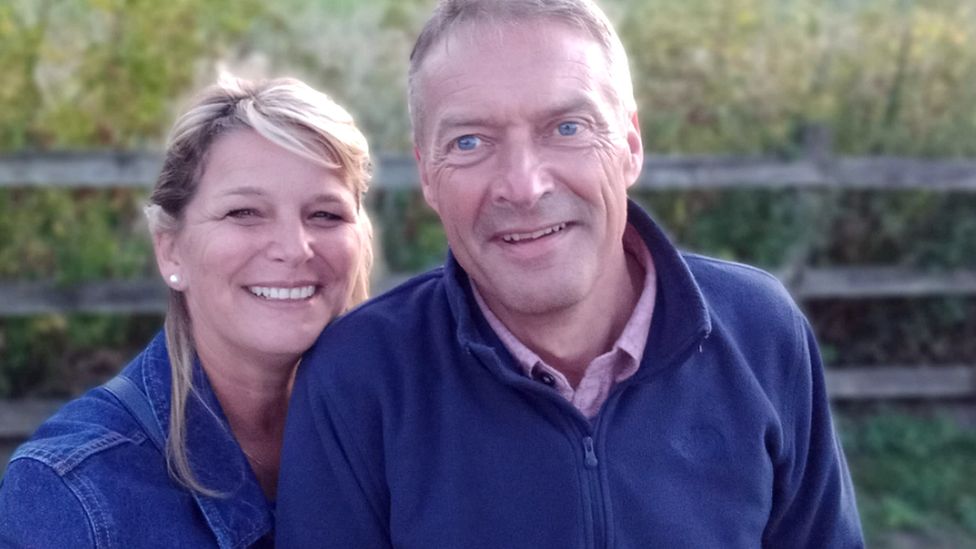 The NHS Blood Biomarker Challenge will look to recruit at least 1,000 NHS patients.
The Alzheimer's Society, Alzheimer's Research UK and the National Institute for Health and Care Research are working with the UK Dementia Research Institute at University College London for the project.
Dr Susan Kohlhaas, from Alzheimer's Research UK, said: "We need to move these tests out of the lab and assess their effectiveness in real-world settings like the NHS."
UK regulators would still need to approve a blood test, and research would need to show it is cost-effective for the NHS to use.
Emma Ruscoe, 55, from Solihull, said it took four years for her husband Simon to be diagnosed with young-onset dementia.
"When Simon received his diagnosis, I felt a sense of relief. I knew something was wrong and I was battling for so long. If a blood test had existed, it would have saved a lot of heartache. The uncertainty was really hard to deal with as a family."
Alzheimer's disease affects about six in every 10 people with dementia in the UK. Alzheimer's is not a normal part of ageing, but the chance of developing the disease increases as we get older.