NA launches election slogan 'We are one'
May 8, 2023  -The Daily Herald News -SUCKER GARDEN–The National Alliance (NA) will be moving into the election campaign under the slogan "We are one."
The party unveiled the slogan for the upcoming 2024 election during an event at the Lion's Civic Center in Sucker Garden on Sunday. The launch was held in the presence of NA Members of Parliament (MPs), ministers, family, friends and supporters.
The occasion also served as an opportunity for the unveiling of the Youth Alliance logo and slogan "We Are Next," NA said in a statement on its Facebook page.
During the event, Prime Minister and Minister of General Affairs and NA leader Silveria Jacobs delivered a speech surrounding herself with the team of NA MPs and ministers showing oneness by embracing experience, youth, innovation, women and inclusivity across the board, the statement said.
Speeches were also delivered by NA founder MP William Marlin, President of the National Alliance Board Leonard Priest and President of the Youth Alliance Chantal York-Harvey.
The party urges the public to attend all NA events moving forward which include the launches of the party's new candidates and the NA congress scheduled for June 2023.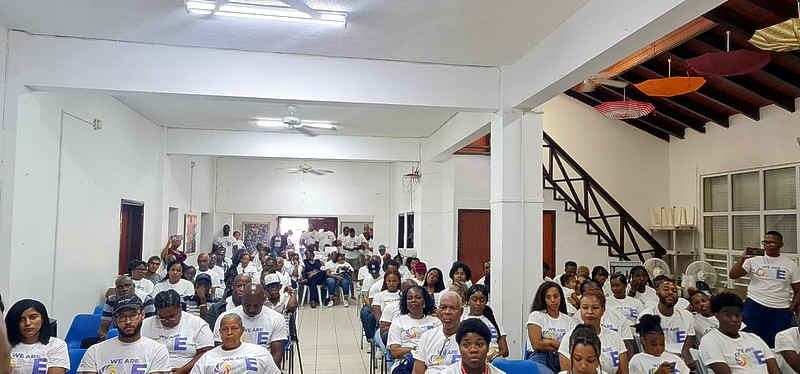 A scene during the unveiling event on Sunday.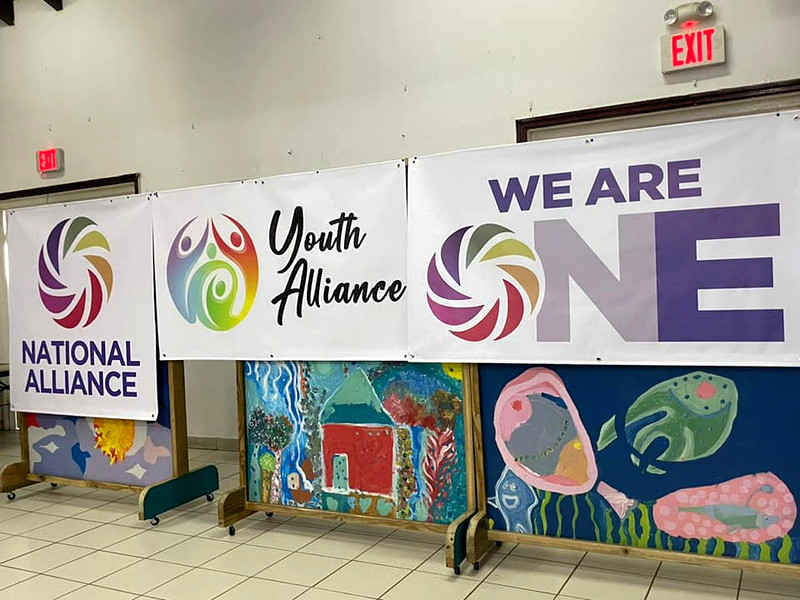 Logos: The NA logo, the NA youth wing's Youth Alliance new logo and NA's election slogan.