Jordan Donica, Tony Award nominee for 'Camelot,' is Broadway's rising star
May 31, 2023  -NEW YORK (AP) — When Jordan Donica was about 9 or 10, his aunt took him to New York City with a mission: Get the notion of making it on Broadway out of his system. Thankfully, that mission failed spectacularly.
"It was raining and I was dancing through the streets of Times Square, loving every second of it. My aunt had to tell me to slow down," he recalls, now happily a New Yorker. "The thing that I love the most is here, at its height — the core where everything explodes out from."
With determination and talent, Donica still hasn't slowed down, earning his first Tony Award nomination for playing the hunky, gallant knight Sir Lancelot in a gorgeous Lincoln Center Theater revival of the classic musical "Camelot."
"I'm just thankful and it just makes me want to do the work even more. Really. That was the first thought I had was, 'I'm excited to get back to work,'" he says.
Donica's story is of a man with a huge voice who moved a lot in his youth but always had Broadway as his North Star. He would tell friends as early as middle school that he knew what he was going to do with his life. His first email address had the words "Broadway Bound" in it.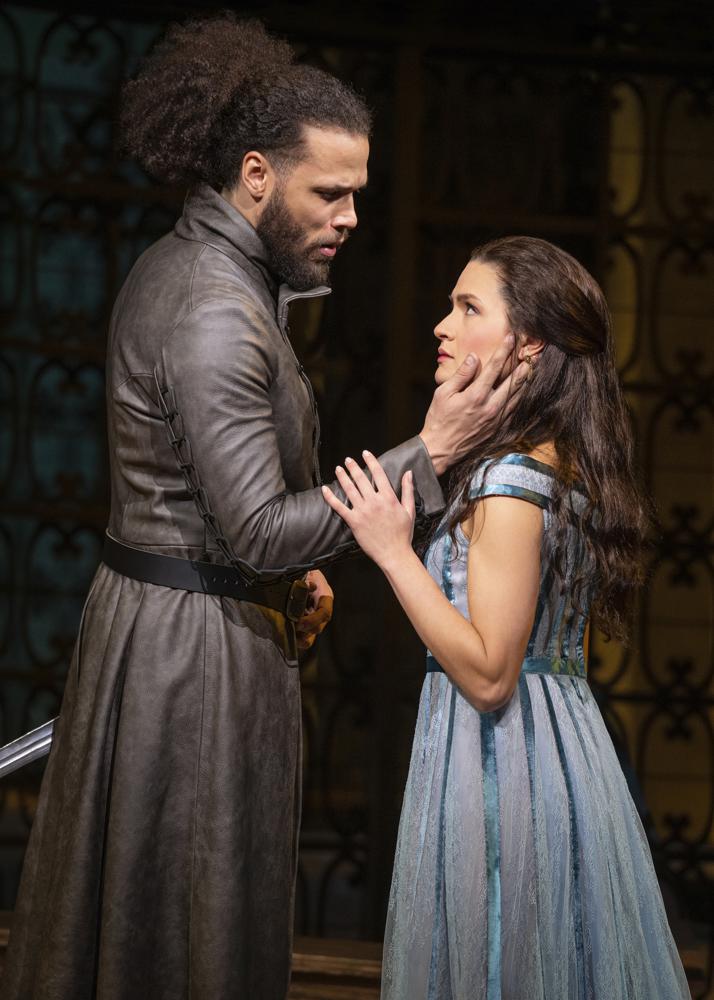 A 2016 graduate of Otterbein University, Donica sharpened his craft in regional theater, playing Jesus in "Jesus Christ Superstar" at the Weathervane Playhouse in Ohio and was in the ensemble in "South Pacific" at the Utah Shakespeare Festival.
He made his Broadway debut in 2016 as Raoul in "The Phantom of the Opera," coming full-circle. He had been in the audience as a kid during that New York visit, mesmerized by the skill of the Phantom. "I was like, 'I need to learn how to use my voice the way that man is using his voice.' And I set out to do that."
Donica has had roles on TV's "Charmed" and "Blue Bloods" and also starred as Marquis de Lafayette and Thomas Jefferson in the Los Angeles and San Francisco companies of the musical "Hamilton." He originated the role of Freddy Eynsford-Hill in the 2018 Lincoln Center Theater revival of "My Fair Lady."