Javad Marandi: Tory donor's link to massive money laundering probe
May 16, 2023  –A top businessman whose foreign companies were part of a global money laundering investigation is a major donor to the Conservative Party.
Javad Marandi, who has an OBE for business and philanthropy, can be named after losing a 19-month legal battle with the BBC to remain anonymous.
Mr Marandi strongly denies wrongdoing and isn't subject to criminal sanction.
The judgement against him is a milestone for freedom of the press amid growing privacy laws in the courts.
A spokesman for the businessman said: "Mr Marandi is deeply disappointed at the court's decision to lift reporting restrictions, knowing the reputational damage that is likely to follow."
A National Crime Agency (NCA) investigation found some of Mr Marandi's overseas interests had played a key role in an elaborate money-laundering scheme involving one of Azerbaijan's richest oligarchs.
In January 2022, a judge ruled the NCA could seize £5.6m [$7m] from the London-based family of Javanshir Feyziyev, a member of Azerbaijan's parliament.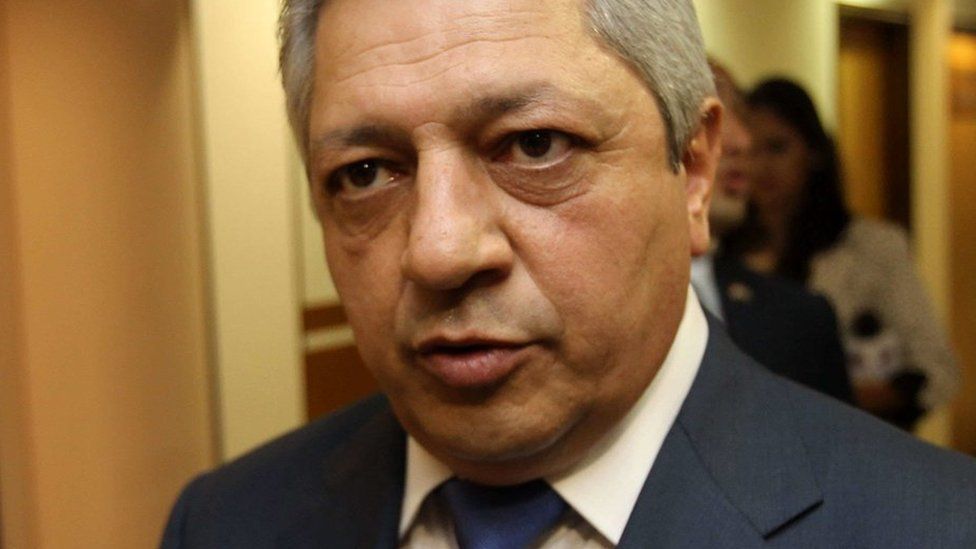 Their British bank accounts received cash that had been removed from Azerbaijan in what the judge said had been "a significant money-laundering scheme".
The family have denied that allegation – and at the outset of the hearing, in October 2021, Mr Marandi was granted anonymity in court.
Now, High Court judges have ruled that Mr Marandi can be identified because he had been a "person of importance" in the NCA's case.
'Successful international businessman'
Mr Marandi, 55, was born in Iran and grew up in London, where he still lives.
His ties to the Conservative Party emerged through reports of his generous donations. Between 2014 and 2020, he gave £756,300, according to Electoral Commission records.
In February 2022, the Sunday Times reported he was a member of a group of major donors who had access to senior party members, including to then prime minister, Boris Johnson.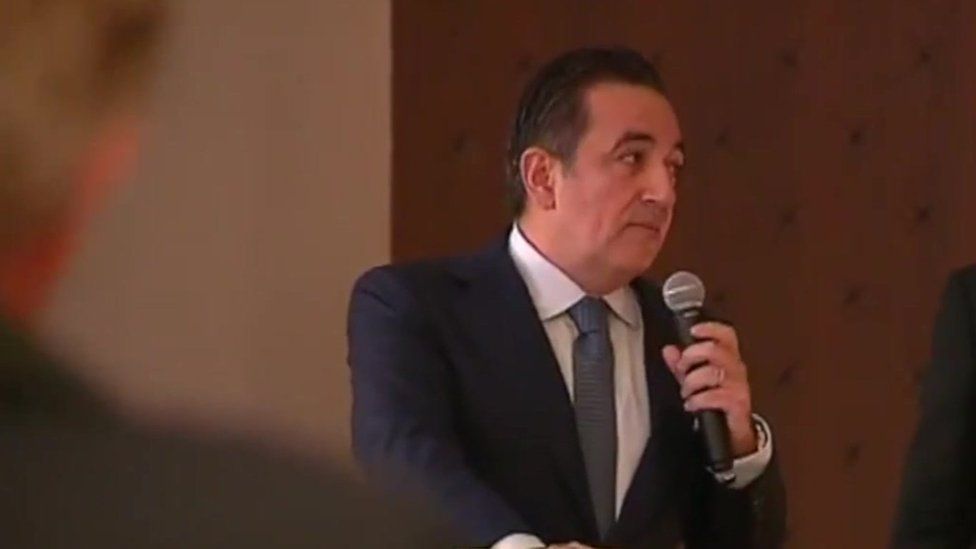 Mr Marandi was described in court as a "highly successful international businessman" with a broad portfolio of business interests in the UK and abroad.
He owns the iconic design brand, The Conran Shop, a stake in Anya Hindmarch Ltd, the luxury handbag firm, and an exclusive private members' club and hotel in Oxfordshire.
Along with his wife, he heads the Marandi Foundation, which funds the Prince and Princess of Wales's charity.
In 2021, Mr Marandi became a special adviser to homelessness charity Centrepoint, providing guidance on how it could expand its work with disadvantaged young people.
None of Mr Marandi's UK businesses or these organisations form any part of the NCA's investigation, which looked at earlier events.