HSBC to leave Canary Wharf tower for new world headquarters
June 26, 2023  -BBC News –HSBC is to move its world headquarters from its 45-storey Canary Wharf tower, possibly back to the City of London.
The banking giant is to move out of 8 Canada Square by 2027 when its current lease expires, after two decades.
The move is part of plans to downsize its office space following the Covid-19 pandemic, as the bank says it is now committed to flexible working.
HSBC has told the BBC it is negotiating a new lease on BT's former headquarters near St Paul's Cathedral.
The proposed new office, in the Panorama St Paul's development, will be much smaller than the bank's current headquarters, which houses about 8,000 staff.
Will HSBC move back to the City?
HSBC embracing hybrid working, boss says
Barclays boss says big offices may be thing of the past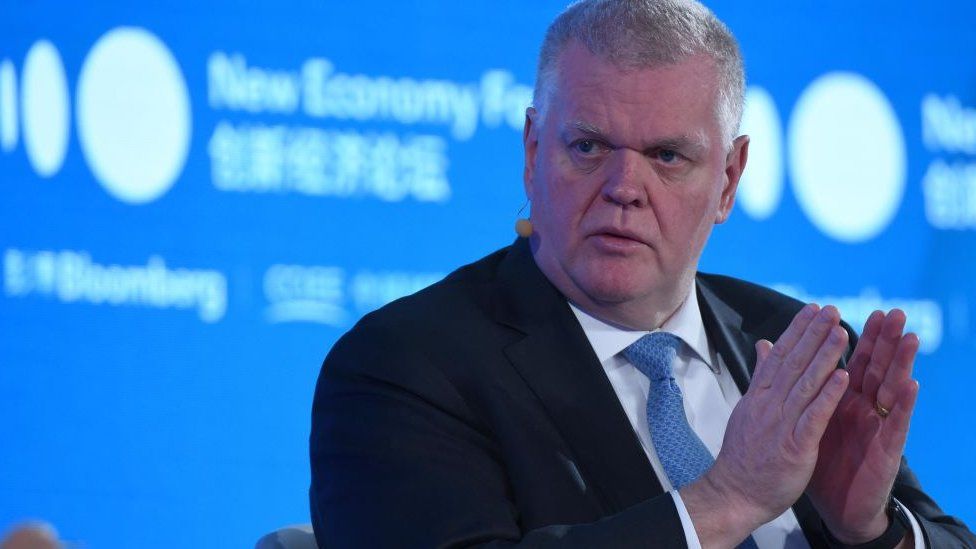 HSBC said the new development "is being designed to promote wellbeing and constructed to best-in-class sustainability standards, using predominantly repurposed materials".
HSBC moved to Canary Wharf in 2002, having previously been based at sites in the City of London.
HSBC's decision to return to London's historic financial district within the Square mile is a "huge vote of confidence for the City", said the City of London Corporation policy chairman, Chris Hayward."This move further solidifies the City's reputation as a prime destination for financial services firms, offering them unparalleled opportunities.After the pandemic, HSBC told staff it was going to reduce office space globally by about 40% to reduce costs and energy and allow more employees to work from home.
Chief executive Noel Quinn said he thought going to the office five days a week was "unnecessary" and its managers were often travelling to locations around the world during the week.
HSBC told the BBC that talks began into a move to this site after a review into its future location last year. It said the new office would "support digital innovation" and help it meet net zero carbon commitments.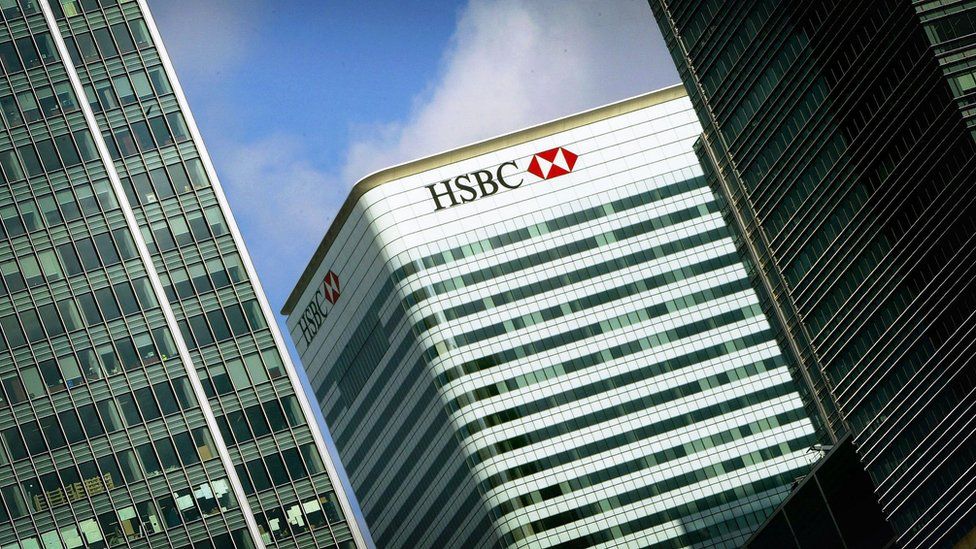 It is not known what HSBC's tower, owned by Qatari investors, will be used for when the bank moves out.
The Canary Wharf Group, which owns and runs the estate, has not commented on HSBC's move but said the area had become more diverse in recent years.
Having started life as a financial district, it is now home to a growing number of health and life science firms.
It also has 3,500 residents living in build-to-rent flats on the site, the Canary Wharf Group said.