Dancehall artists Spice and Safaree Samuels bring extra drama to Love & Hip Atlanta with Erica Mena fight
September 6, 2023  -Love & Hip Hop: Atlanta returned for its 11th season on the 13th of June, and is currently airing on MTV. This season features not one, but two Jamaicans – the island's own 'born and grow' dancehall superstar Spice and 2nd-generation Jamaican American rapper Safaree Samuels.
Both Safaree and Spice have been the center of a whirlwind of drama in the current season.
Spice and Erica Mena fight and throw racial slurs
Erica Mena's participation in Love & Hip Hop: Atlanta has come to an end after her recent use of a racial slur directed at her co-star, Spice. The television franchise formally announced this decision on Instagram and Twitter under the name "X" on Saturday. The official statement acknowledged the franchise's commitment to addressing challenging conversations within the community.
Collaborating closely with partners, the impact of Erica Mena's comments will unfold in the final three episodes of the current season. However, the statement also revealed her immediate exclusion from the upcoming season of Love & Hip Hop: Atlanta.
No representatives from Love & Hip Hop: Atlanta or Erica Mena provided immediate responses to PEOPLE's request for comments. Similarly, Spice's representative could not be reached for comment.
The incident that led to this decision occurred during an episode that aired on August 29. A heated argument between Mena and Spice escalated, resulting in a table being flipped and the intervention of producers to separate the two individuals.
The fight was fueled by Erica Mena and Safaree Samuels' divorce
The root of the explosive altercation was a discussion surrounding Mena's divorce from Safaree Samuels, her former husband and father of her children. The exchange between Mena and Spice grew increasingly hostile, with Spice mentioning that her teenage son held negative feelings towards her. Mena responded with offensive language, including a racial slur directed at Spice.
Following the release of footage depicting their altercation, Spice commented on the situation in a now-deleted Instagram post. She pointed out the apparent double standards regarding conversations about children and expressed her disappointment in Mena's derogatory language.
It's worth noting that this isn't the first time Erica Mena has used such language. In the past, she directed the same racial slur towards former Love & Hip Hop: New York co-star Jhonni Blaze and several promoters in 2015.
Erica Mena initially appeared in the franchise as part of the Love & Hip Hop: New York installment and later joined the cast of Love & Hip Hop: Atlanta for its seventh season in 2018. She eventually became a regular cast member in 2020.
Who is Spice?
Grace Latoya Hamilton, best known as Spice, is a dancehall artist, singer, songwriter, and now a reality TV star. Arguably the most prominent and successful female dancehall artist of the 21st century, Spice is known for her aggressive flow, and vulgar and provocative lyrics. Her breakthrough single "Romping Shop," a remix of R&B singer Ne-Yo's "Miss Independent," not only put her on the map, but signposted the path her career would take.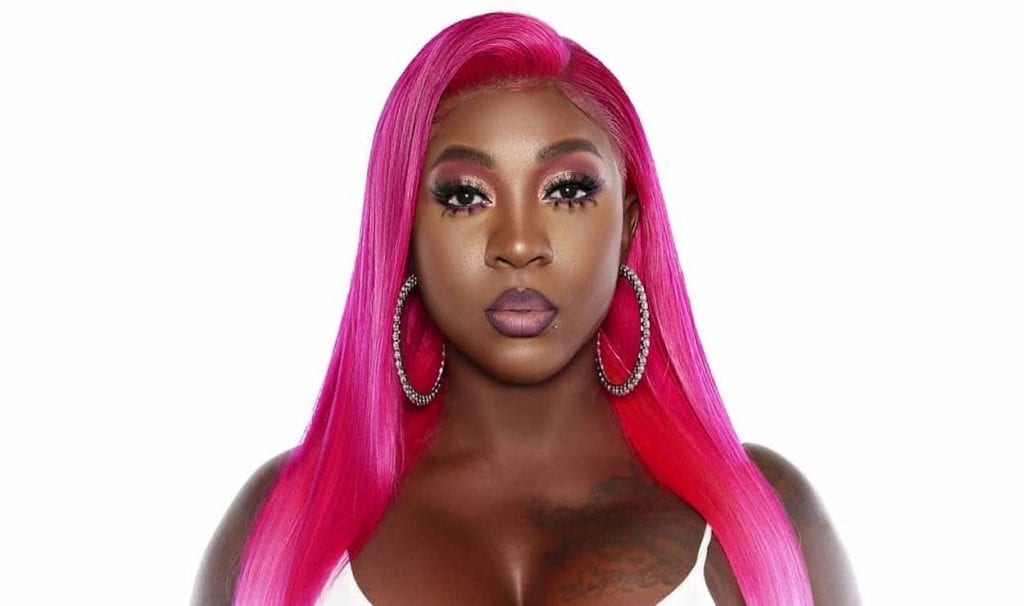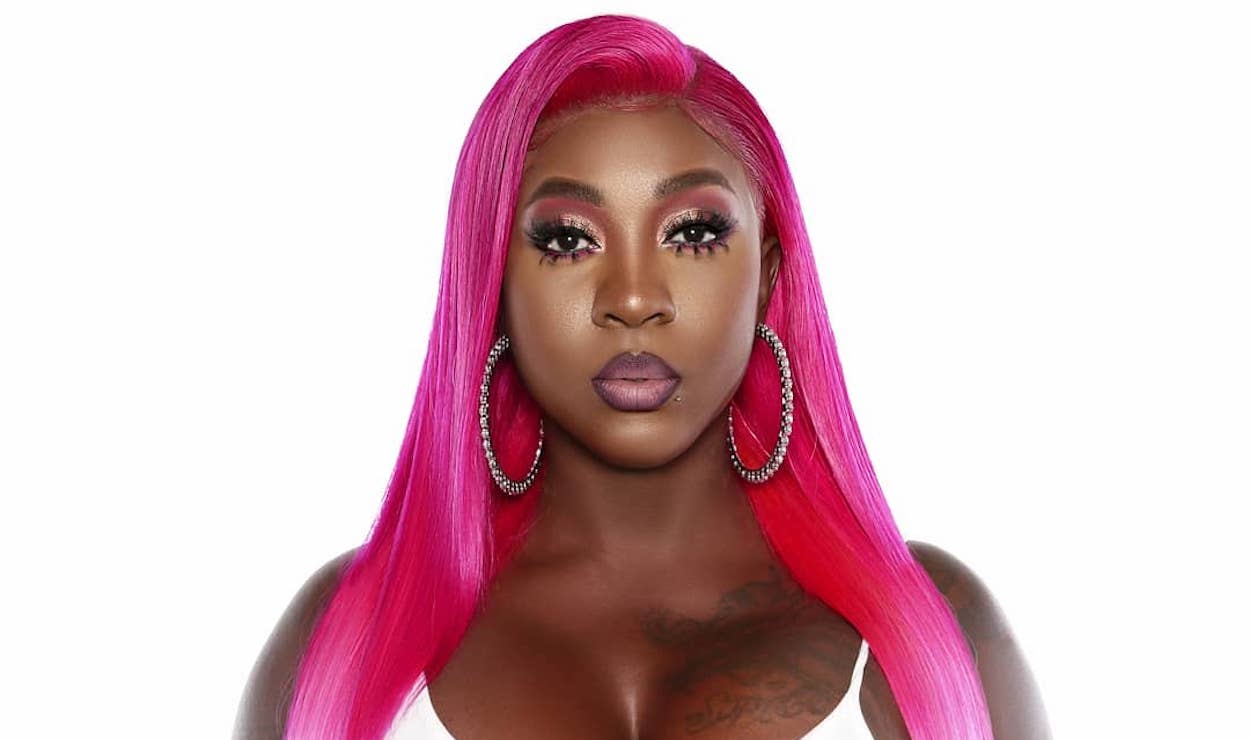 Spice was introduced on Love & Hip Hop: Atlanta as a special guest star serving as a guide to series regulars Karlie Redd and Mimi on their Jamaican vacation. In season seven she joined the cast as a regular, as she made her way to Atlanta in hopes of breaking into the American music industry.
The Dancehall Queen has had a few story arcs on the show, finding herself thrust into the position of mediator navigating the messy relationships of her crewmates, chronicling her relationship with then partner Justin Budd, and wrestling with colorism in the Black community with social commentary on the popularization of skin bleaching.
Spice opened the 11th season with a confessional detailing her near-death experience fighting a sepsis infection she suffered during a cosmetic surgery in the Dominican Republic.
"On October 31, 2022, I died, and God literally gave me a second chance, and I'm so grateful to be here," Spice shared in a video she posted on social media. The series premiere picks up three months later and explores how the superstar navigates her life in the wake of that experience, but also shows that she's still the saucy dancehall icon she's always been.
Dancehall Artist Spice's Pregnancy Stunt
Spice expresses gratitude after receiving Key to Region of Florida
Who is Safaree Samuels?
Safaree Lloyd Samuels was born in Brooklyn, New York to two Jamaican immigrant parents. The rapper came up with Nicki Minaj, Lou$tar, and Seven Up in the group Hoodstars. When Minaj went solo, Samuels took a background role as her partner and writer for some of her biggest hits.
The rapper is now considered a Love and Hip Hop veteran, bouncing around numerous installments over the years. In 2016, he joined Love & Hip Hop: Hollywood. In 2017, he moved back to New York and joined the Love & Hip Hop: New York cast, and since season 10 he has been a regular on the Love & Hip Hop: Atlanta cast after being a supporting cast member in season 9.
The series has cataloged Samuels' breakup with Minaj, getting his career back on track and navigating his eventful love life with various women in the industry, including his marriage and divorce from co-star, Erica Mena.