Creative ice cream flavors could make this a sweet, savory, scoop-worthy summer
June 13, 2023  -Travel anywhere on the planet and you'll find some version of ice cream. Grab a lemon gelato in Italy; a stick of butterscotch kulfi in Nepal; a cinnamon paleta bar in Mexico. If you're in Seoul, try a "J"-shaped puffed corn cone filled with soft ice cream.
North Americans tend to be loyal to chocolate, vanilla and cookies 'n' cream, according to the International Dairy Foods Association. We like our half gallons or waffle cones stuffed with the fondly familiar.
Still, the world of ice cream isn't immune to change, and like any culinary domain, it's evolving. Recent years have seen an explosion of novel flavor combos, unexpected ingredients and new presentations from ice cream makers large and small, food editors say.
On the flavor front, there are floral ingredients like rose, orange blossom, lavender and jasmine, and herbal notes like saffron and tarragon. Unusual combos of savory and sweet are another trend.
" Jeni's Splendid Ice Cream has an 'Everything Bagel' flavor featuring cream cheese ice cream with everything bagel gravel," says Delish.com's Assistant Food Editor Taylor Ann Spencer.
Liz Sgroi, executive director at Food Network Magazine, points to a collab this spring between Van Leeuwen and Hidden Valley on a ranch-dressing-flavored ice cream.
Ice cream makers, like a lot of chefs, are embracing an international pantry, says Alana Al-Hatlani, assistant food editor at Southern Living magazine.
"I've noticed a lot of new citrus flavors beyond lemon, orange and lime, like calamansi, kumquat and mandarin," she says. In her city, Birmingham, Alabama, the artisan ice cream company Big Spoon Creamery has a Key Lime Yuzu Pie flavor, for instance.
Spencer notes Oregon-based ice creamery Salt & Straw for "combos like Pistachio with Saffron, and Hibiscus and Coconut." Other offerings there sound like a warm hug in gelid form: Jasmine Milk Tea laced with chocolate-coated almond slivers, or Rhubarb Crumble with Toasted Anise.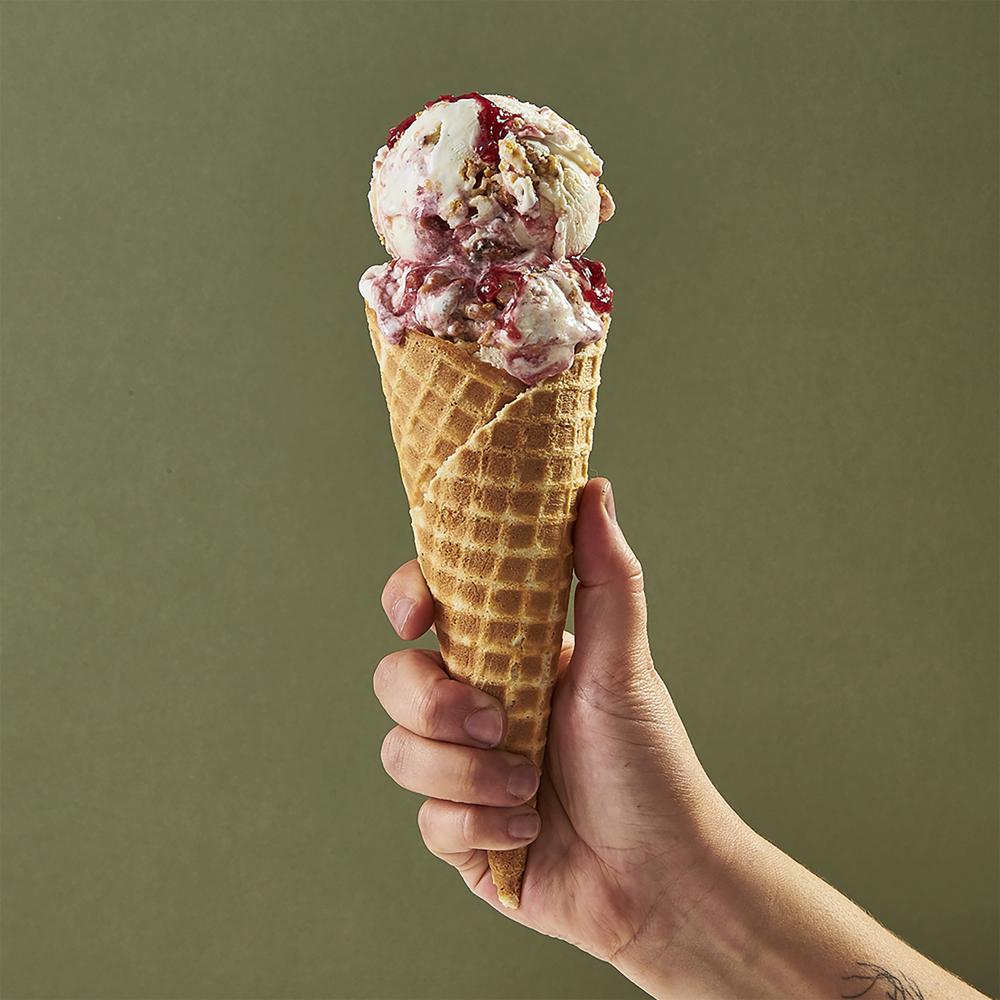 Tyler Malek, who co-founded Salt & Straw with his cousin Kim Malek, says they enjoy partnering with chefs and makers to tell cultural stories through ice cream. In a regional collab, they worked with Florida-based Panther Coffee on a Coffee Chocolate Tres Leches ice cream that launched at Panther's Miami shop. It's now available nationwide through Salt & Straw's website.
One of Tyler Malek's favorites is Strawberry Honey Balsamic with Black Pepper ice cream. To showcase flavorful Oregon strawberries, he worked with a local beekeeper who'd developed a honey balsamic vinegar.
"Adding a splash of that allowed the strawberry flavor to really shine through," Malek says.
Salt & Straw's Thanksgiving lineup features turkey bacon, buttery brittle and jammy cranberry sauce flavors folded into a five-course feast of ice creams.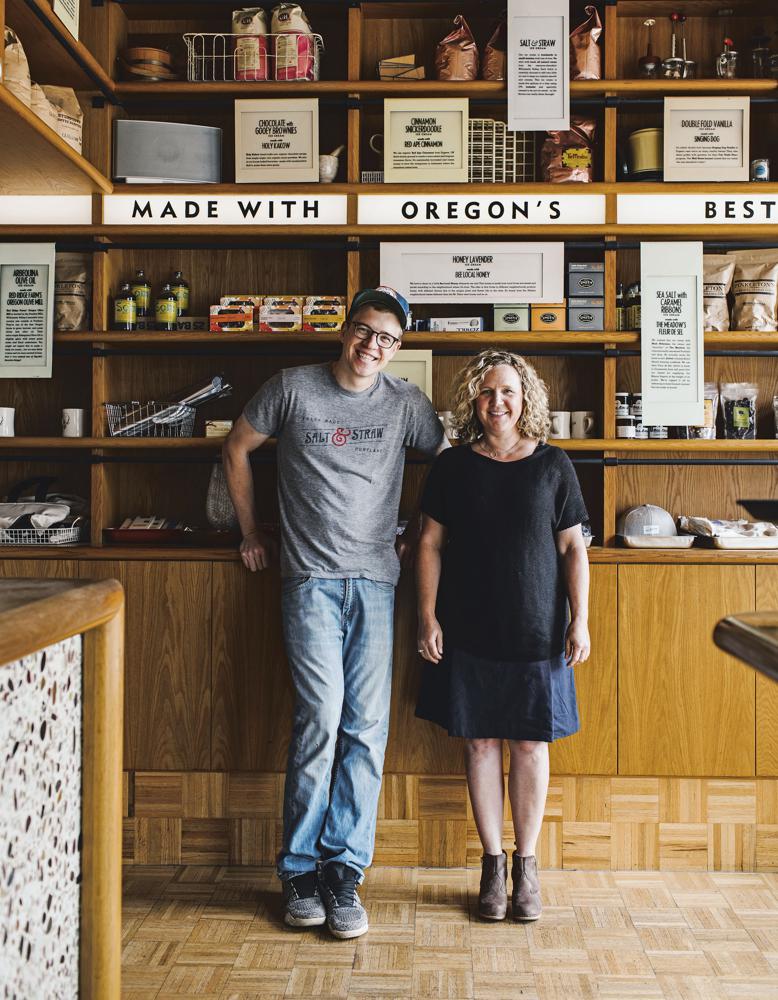 In Tivoli, New York, in their Fortune's Ice Cream shop, Brian Ackley and his wife, Lisa, offer Halva Honeycomb, based on Middle Eastern sesame candy, and citrus-y Olive Oil Satsuma. Both are non-dairy, born of Brian's wish to create creamy texture without using typical coconut cream or neutral oils. Tahini and oat milk are the keys to the halva flavor, while almond milk is blended with extra virgin olive oil in the satsuma ice cream.
Lisa is Persian, so the couple were delighted to find orchards in the Hudson Valley that could source perfect black cherries for a Labne Sour Cherry ice cream. The labne is similar to tangy Greek yogurt.
Texture also plays a role in the modern ice cream experience.
"Our Cider Donut flavor has whole donuts blended into the base," says Ackley. "And we've got a green apple sorbet made from whole fresh apples – chunks or not chunks, depending on what I feel delivers the best flavor and texture combo that day."
Jeni's recently launched a Ted Lasso ice cream, called Biscuits with the Boss, with shortbread cookies inside.