Climate change: Fossil fuel emissions from electricity set to fall – report
April 12, 2023  -BBC News-The world will likely use fewer fossil fuels to produce electricity this year in a "turning point" for planet-friendly energy, a new report says.
It would be the first ever annual drop in the use of coal, oil and gas to generate electricity, outside of a global recession or pandemic. As a result, fewer warming gases would be released during energy production. The authors attribute the expected change to a boom in renewable energy led mainly by China.
Wind and solar now produce 12% of global electricity with enough wind turbines added in 2022 to power almost all of the UK. Renewables are set to meet all growth in demand this year, the study from energy analysts Ember says.
Norwegian seafloor holds clue to Antarctic melting
Wet wipes ban planned to tackle water pollution
World's top court to weigh in on climate change
Making electricity is the single biggest contributor to global warming, responsible for over a third of energy-related carbon emissions in 2021.
So phasing out coal, oil and gas in this sector is seen as critical in helping the world avoid dangerous levels of climate change.
This new study looks at data from countries representing 93% of global electricity demand.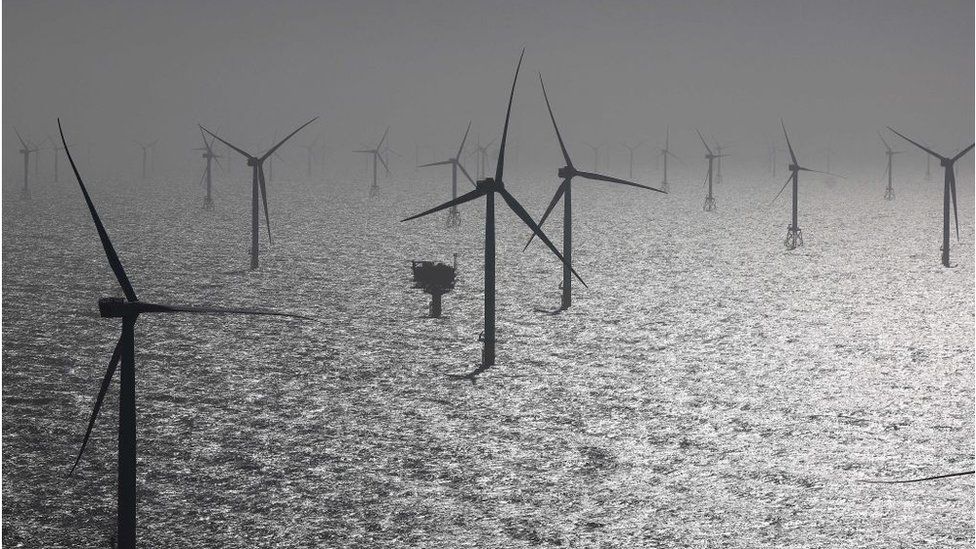 This, the fourth edition of Ember's Global Electricity Review, indicates that significant progress is now being made in reducing the role of fossil fuels in power production.
The major developments are the continuing rise of solar and wind as economically viable sources of electricity. Around the world, solar grew by 24% last year, enough to meet the annual demands of a country as big as South Africa.
Taken together with nuclear and hydropower, clean sources produced 39% of global electricity in 2022. The report finds that electricity produced last year was, in effect, the cleanest ever made.
But despite this, carbon emissions from the sector also continued to rise, as coal use edged up.