'Carnival Mas' this year's Road March song, O-Eazy and TG band win 2023 Band Clash
April 23, 2023  -The Daily Herald News  -PHILIPSBURG–Chewawah was the crowd winner of the Carnival Road March competition with his song "Carnival Mas" and O-Eazy and TG band were the winners of the Band Clash competition.The Carnival Road March and Band Clash competitions were held back-to-back at Carnival Village Thursday night.
Twelve performers started the two-part show, followed by four bands competing for the Band Clash title. Patrons showed up in large numbers in support of their favourite performers.
Chewawah, joined on stage by his backup dancers, delivered one of the night's high energy performances. Several other performers, some seasoned artistes and others newcomers, also captivated the crowd with their engaging performances.
O-Eazy and TG Band dethroned Skillful Band as the new Band Clash winners. Four bands – Bakkanal Band, TG Band, Skilful Band and DCG – went head-to-head in this year's competition.
By the time the competition got started the village crowd had grown considerably in size. Each band was given 30 minutes to win over the crowd. Patrons flocked to the bands as they began their sets. Minor sound issues did not hinder the performances too much.
TG Band took the cake with its elaborate performance that featured fireworks and confetti cannons.
TG Band was announced the winner of this year's Band Clash just after 2:00am. As the winner, the band was featured in Saturday's Flag Feast show.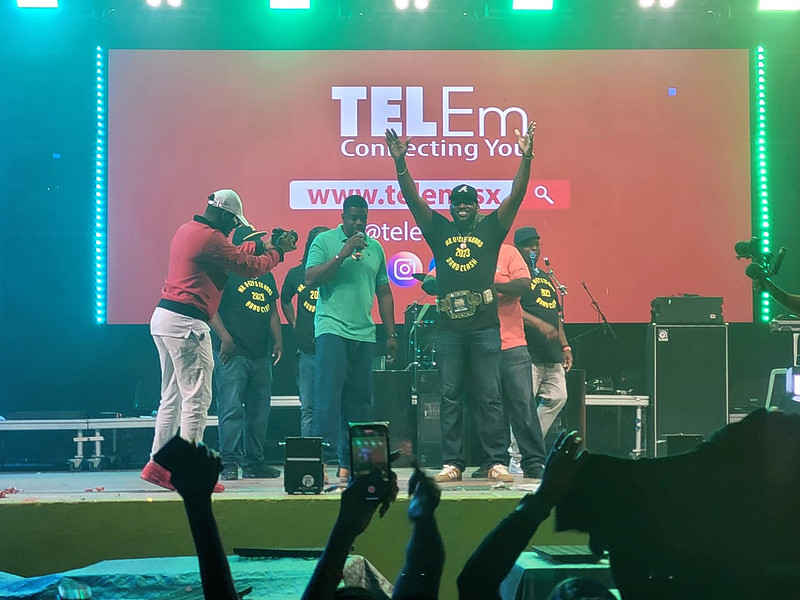 O-Eazy and TG band members after receiving their belt as Band Clash winners.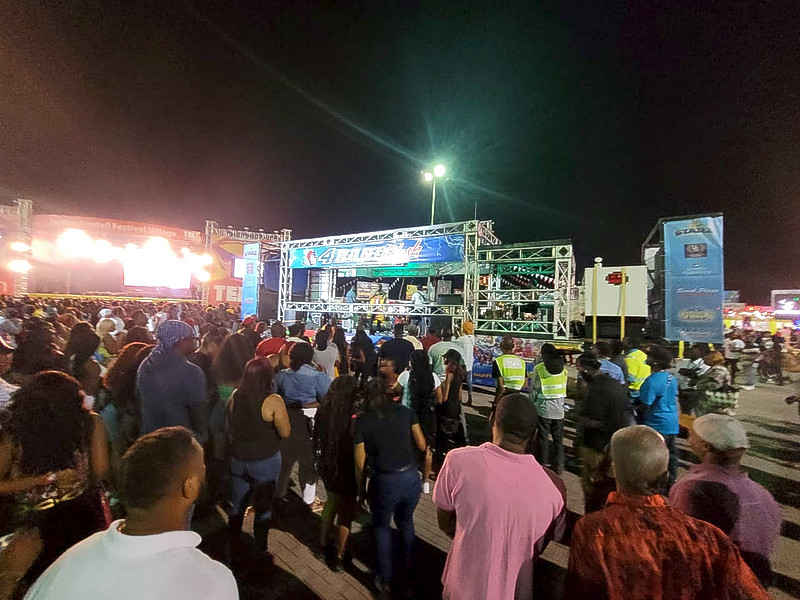 Last year's Band Clash champs, Skillful, performed in both the Band Clash and Road March competition.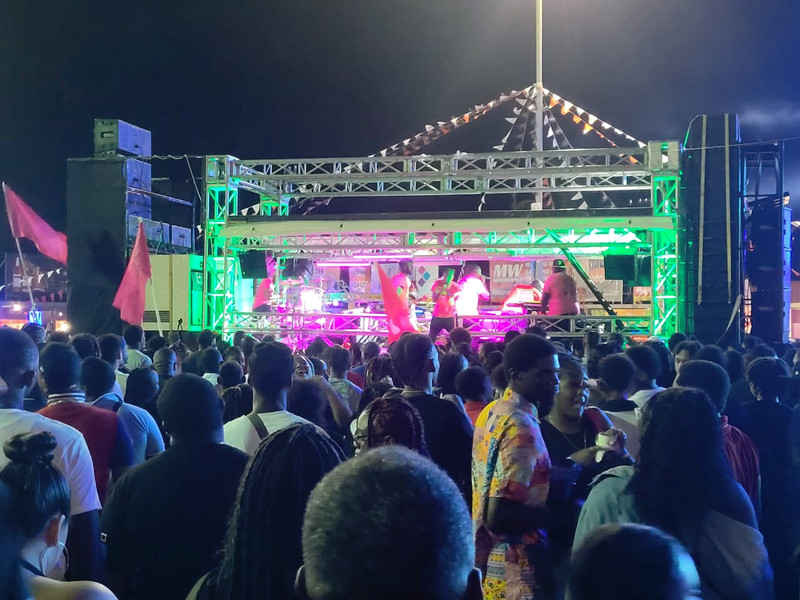 A large crowd turned out for the competitions.